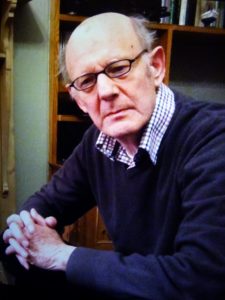 Inspiration exists, but it has to find you working – Picasso
David Pollard has been furniture salesman, accountant, TEFL teacher and university lecturer. He got his three degrees from the University of Sussex and has since taught at the universities of Sussex, Essex and the Hebrew University of Jerusalem where he was a Lady Davis Scholar. His interests are in English Literature and Modern European Philosophy. He has published The Poetry of Keats: Language and Experience which was his doctoral thesis, A KWIC Concordance to the Harvard Edition of Keats' Letters, a novel, Nietzsche's Footfalls, and five volumes of poetry, patricides, Risk of Skin and Self-Portraits (all from Waterloo Press), bedbound (from Perdika Press) and Finis-terre (from Agenda Editions). He has also been published in other volumes and in learned journals and poetry magazines.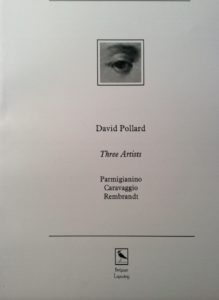 Three Artists (from Lapwing Press) is now out. If you want a copy at 40% off then order through the contact page.
CLICK HERE TO SUBSCRIBE TO MY MAILING LIST   [Sign in I will send you a FREE pdf of my work and other offers]
CONTACT ME HERE
Wikipedia article here
Twitter feed here
Wattpad page here
Leanpub page here